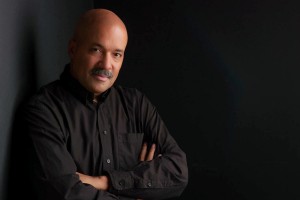 proTALK: As a professional photographer what is your philosophy going into a new job? What are some of the personal goals you set prior to that first click of the shutter?
When I take on a new job, the first thing I consider is the end use of the images. Beginning with the end in mind allows me to create the road map from what I capture to the end results. The type of assignment has a lot to do with what I capture, the beginning with the end process is a part of every job.
The personal goal I set prior to the first click of the shutter varies with the assignment. When I am covering an event my goal is to create a series of images that when viewed make you feel like you were there. I also think in terms of capturing images to tell the story of the event with one shot, so I end up with a lot of one shot story image options. When I photograph people, my goal is to create an end result that feels like the subject. I say, anybody can get what you look like, I want to capture what you feel like and that is where the work starts.
proTALK: What are some of the misconceptions about professional 
photography? What kinds of things do you see younger photographers do that you know you've done in the past as a young pro coming into your own?
The worst misconception is 'an expensive camera makes you a photographer'. That is why there are many picture takers and not as many photographers. A professional photographer uses the knowledge of their craft to produce great images despite the gear used to create it.
As a professional I see younger photographers doing the same thing I did when I was starting out which was setting the value for the service they provide too low. I can remember the time I sat down and really looked at what I was charging for my wedding photography and the time I invest to get to the finished product. I was making a profit but when I did I was making barely minimum wage. I immediately tripled all of my rates.  I didn't lose any business when I did.

proTALK: Describe the feeling you get when a job is complete. Also include how you feel when you're looking through the viewfinder at a shot you think is going to be 'it'. Can you tell before it happens?
There is a great sense of satisfaction when I complete an assignment and the end results match or exceed my goals. I believe that you are only as good as you last best effort, so I am always striving to improve on my results. That creates the personal challenge that keeps the assignment interesting. Getting the shot comes with having a sense of it before it happens. If you see it you've missed it because you can't respond fast enough to capture the moment. Knowing it coming comes with years of experience, it's the sixth sense that comes with it.
proTALK: Your portfolio includes some notable people. How do the famous differ from the not so famous when it comes to your photo sessions?
The difference photographing famous and not famous people is mostly about the time they give you to work with and the entourage that accompanies the famous ones. For me all of my subjects receive the same creative focus. I had one session with a famous person where I was ready for the 'get them in and get them out' treatment, but they stayed and allowed me to shoot without a clock at my back and we got some great results.
proTALK: How have you seen technology change your industry? And how do you feel about it?
Digital has made a significant difference in the photography industry. Many of the support services required prior to digital are no longer in business. The photographer is responsible for more aspects of the finished products. Since I am skilled darkroom tech the transition was easy. I embraced digital very early on so I would be ready when it took over. I feel good about the change since more of the control goes back to the photographer, but it also makes people think anyone can do it.
proTALK: Have you embraced those changes? How?
One of the other main change is the line between the various creative disciplines has gotten blurred. Since I was already skilled in areas beyond photography, I now say I am a creative service professional with a foundation in photography. We now offer photography, video, graphic design, digital output and multimedia as the core of our services. This is what is getting us moving forward in an ever-changing market when good enough is now the business model. Our multiple creative services offering set us apart and keep client service high on our priority list.
proTALK: Victor's work can be seen at the links below: